With the blessing of nature, IWATEC is aiming to realize an environmentally friendly renewable energy oriented society through the development of solar, geothermal, biomass, and small hydropower generation systems.
What is Renewable Energy?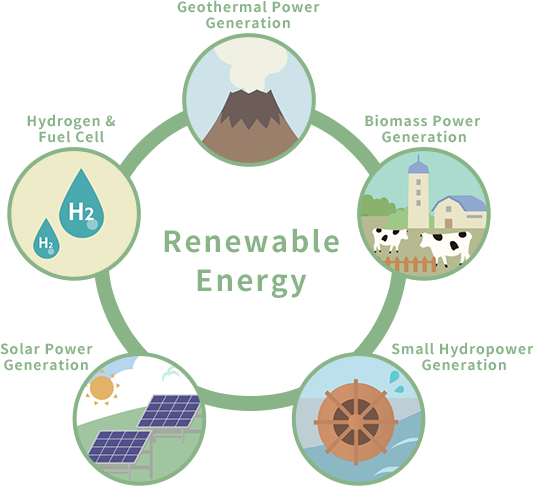 Renewable energy is environmentally friendly energy
that can be replenished.
Unlike fossil fuels such as petroleum, coal, and natural gas, where resources are limited, even if it is used once, Renewable Energy can be regenerated continuously and can be used repeatedly, with no need to worry about the depletion of natural resources.

It is an environmentally friendly energy source because it emits almost no global warming causing CO2 while generating power or heat.